I've wanted a monitor to watch my CCTV without leaving my desk but I didn't want to use one of the multiple displays I already have because running it 24/7 will either nuke the backlights or burn the tube in. You know, so I can get at least an idea how many federal agents are at the door before they bust it down.
Finally however I found a JVC TM-9U in the trash at work with a CRAZY number of hours on it. The contrast is awful, the screen is dim and even with the color switched off everything has either a blue or a purplish tint to it but who cares? I just need to display an image.
So I strapped it to the underside of one of my shelves.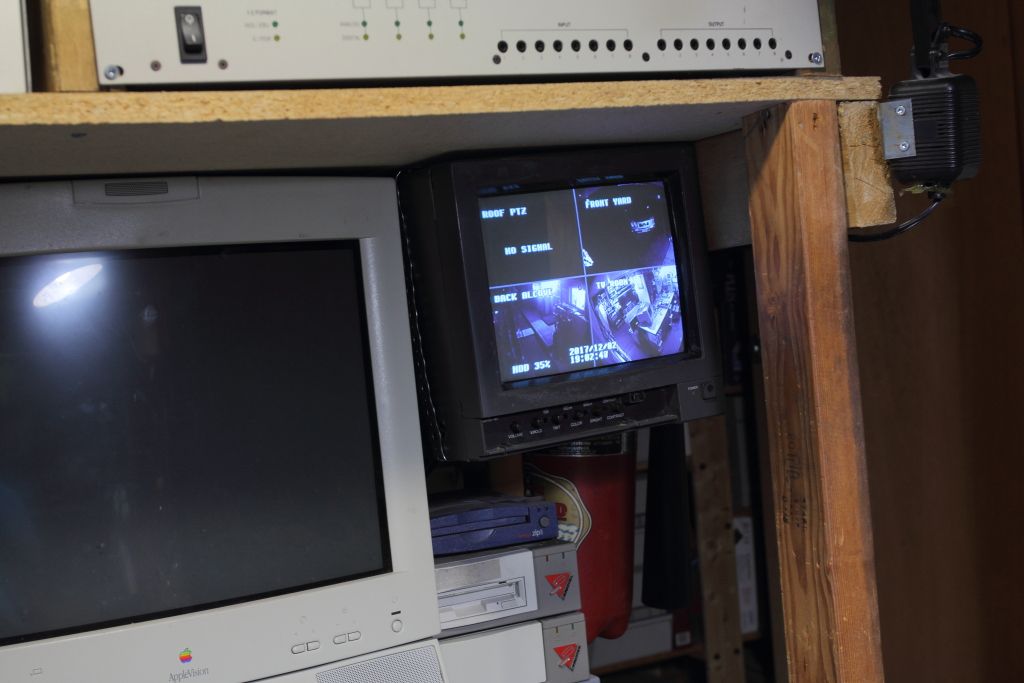 http://i11.photobucket.com/albums/a166/ ... S_7772.jpg
It's a shame I can't control the PTZ from this. All the solutions I've found so far are for controlling multiple cameras and have all sorts of jazz I don't need.