Forum rules
Any posts concerning pirated software or offering to buy/sell/trade commercial software are subject to removal.
Anyway to fix it? Or the only way is trash the motherboard?
Serial console of my Sparcstation 5-170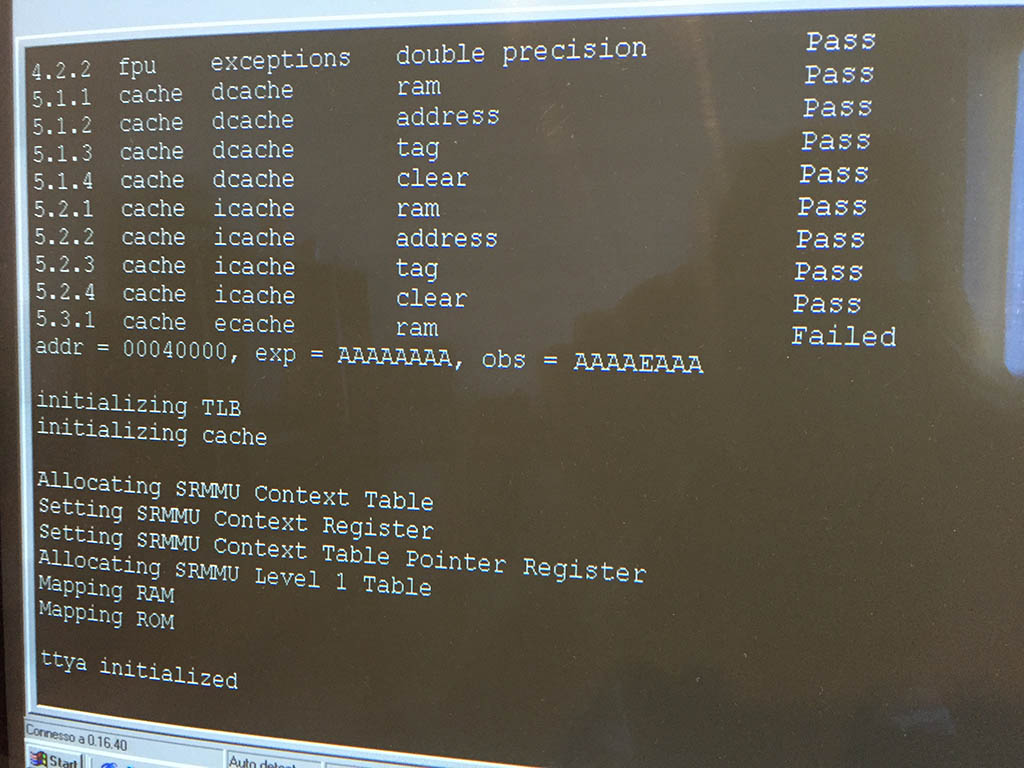 ---
Moderator

Posts: 2791
Joined: Thu Feb 20, 2003 6:57 am
Location: Zoetermeer, The Netherlands
ecache = external cache, i presume?

It all depends if that cache is the secondary cache on the processor-module (or -die) or part of the mainboard.
Looks like a single bit flipped or stuck at address 0x40000 = 256kbyte
---
The sparcstation 5-170 have 256k of cache soldered on motherboard.

Edit: the cache is 512kb
---
SparcStation 5 not have a hidden jumper for disable or limiting the L2 cache? And if I desolder one or more chip?
---
I have removed two cache chip! Now the sparcstation work and boot! ...but I continue to have a error on diagnostic, the openboot remain convinced of th e system have 512kb but I have physically only 256kb. How I set the cache size?
---
Cache removed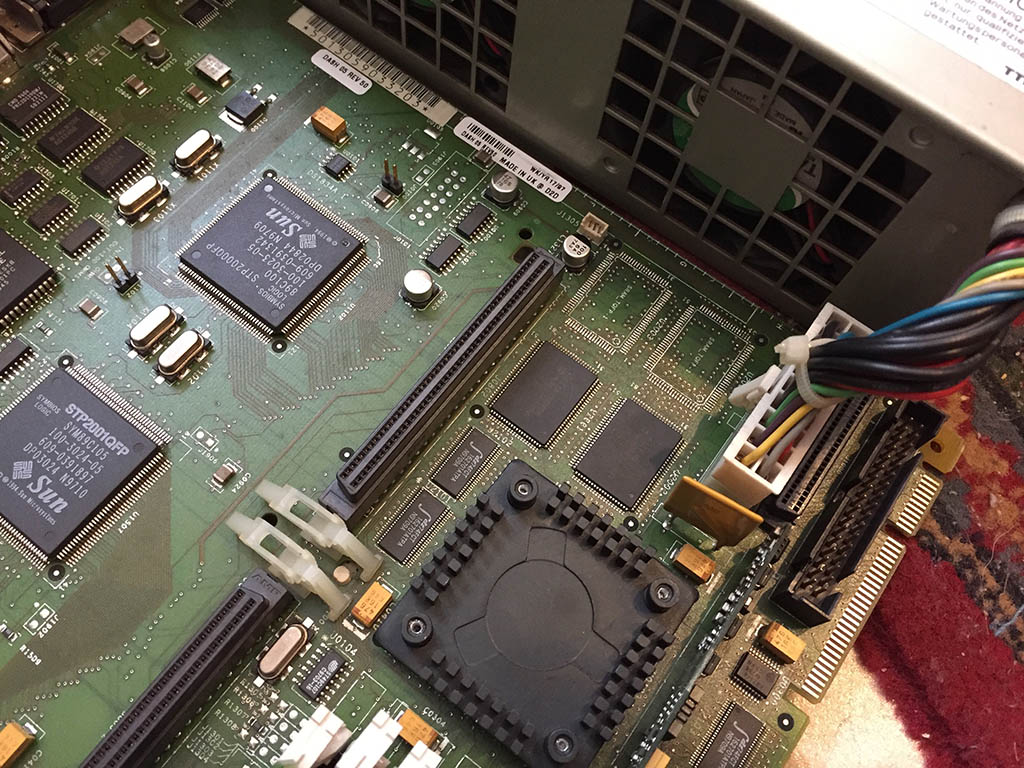 ---
---
Who is online
Users browsing this forum: No registered users and 2 guests