After some years it happened again... - New hardware.
I moved twice in the last years and at some point in time I swore
(while lifting the whole stuff up to the 5th floor (no elevator!), to
be exact) to never get more.
Well... I got an Origin 2400 rack.
Getting things ready for transport...
Partly assembled after getting it up to the 4th floor this time
(No elevator again, next flat will definitively be at ground level or have an elevator)
Bits and pieces waiting to be installed again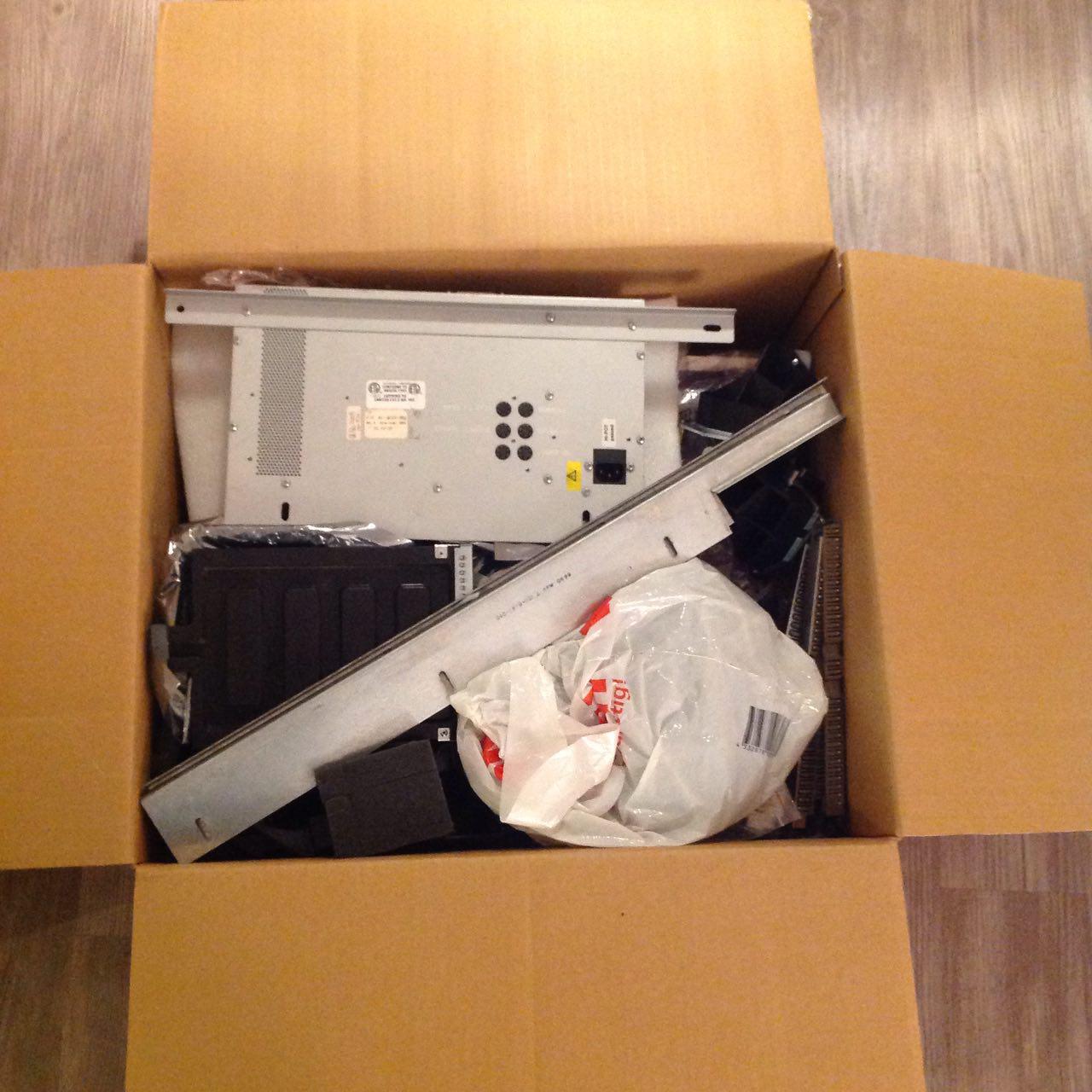 Had to free up some space, my O2100 deskside sits in another corner of the room now.
The cabling needs to be changed, not a nice job as everything is wrapped in these spiral
PE sleeves. But surely it helps to get everything well organized...
First tests, 3 nodeboards in the lower module showed bad RAM, one has occasional CPU
errors. I moved these boards in the deskside for the time being, needs to be examined later.
The four 400 MHz R12k boards from the O2100 are now in the upper module, the lower one has
three 250Mhz and one 300Mhz now.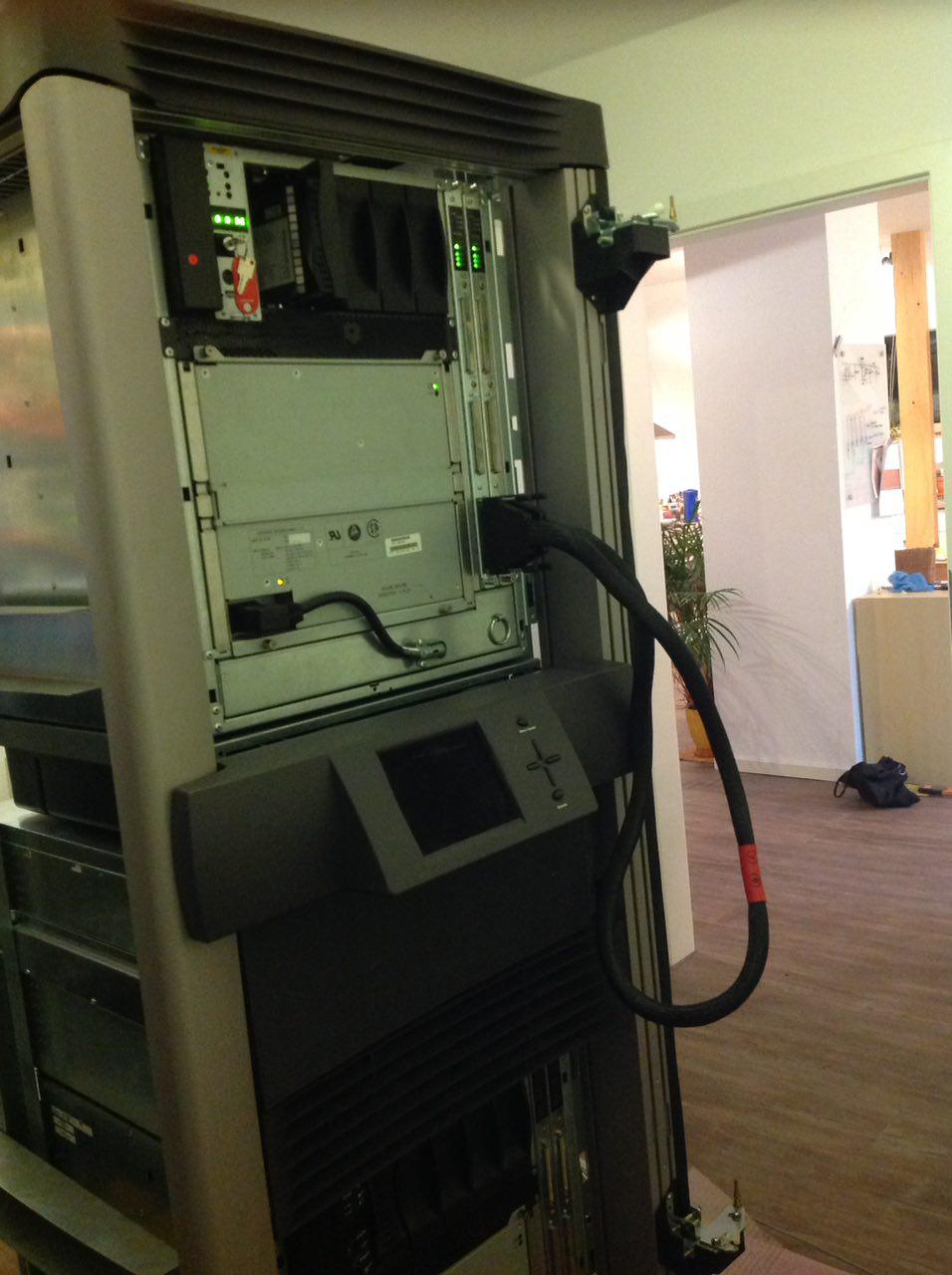 The MSC board in the upper module had a broken key switch. It was easily fixed with a drip
plastic glue...
Current picture, I haven't decided if I install the "door" thingy again. I think about connecting
it to the deskside to get a 24 CPU system, but I have to find two NUMAlink >= 2 meters first
I installed a SI Impact graphics card I had lying around, making the machine an Onyx2 SI/MXI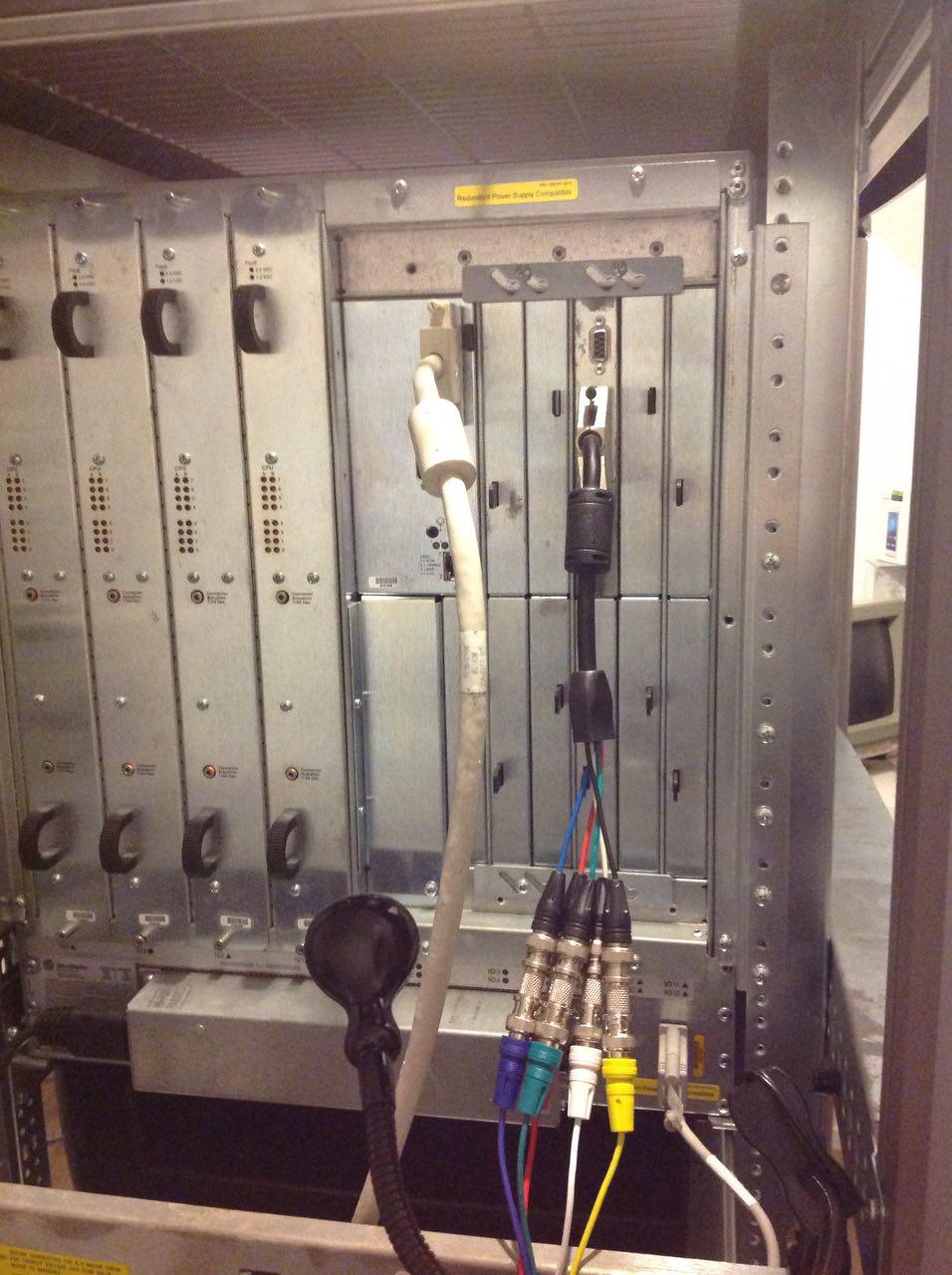 hinv follows soon...
(Sorry for the crappy pictures)